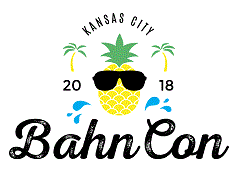 Saturday, July 28, 2018
Schlitterbahn Waterpark - Kansas City, KS

Advance Registration:
ACE Member: $22.00
Non-Member: $42.00

Non-members may only register to attend as the guest of a member that is also registered. Members are responsible for the actions and behavior of their guests.

Advance registrations by mail must be postmarked by July 14, 2018. Online registration will be available until midnight CT, July 21, 2018.

Late Registration:
Late registration is not available for this event and no day of event walk-up registrations will be accepted.




To register by mail, download the event flyer. (To view the flyer, you will need the latest version of Adobe Reader.)



Get ready to dive into Kansas City's best waterpark, right in the middle of the Heart of America Region. Schlitterbahn fun and hospitality is a wonder you do not want to miss!

Float all day in the park's endless river attractions going from mild to wild! Enjoy everything from towering tidal waves in the Torrent River to thrilling Storm Blaster water coaster. Come enjoy the legendary hospitality of a Schlitterbahn ACE event in Kansas City - packed with food, fun, and float time, a perfect remedy to the summer heat! This one-of-a-kind, one-day event will include admission, fun activities, morning ERT, and a dinner luau!



SATURDAY, JULY 28, 2018
10:30 a.m. to 11:00 a.m.: Check-in at main entrance
11:00 a.m. to 12:00 p.m.: ERT on Boogie Bahn
11:00 a.m. to 7:00 p.m.: Schlitterbahn open to the public
5:00 p.m. to 6:00 p.m.: Luau Dinner and party at Storm Blaster Pavilion
6:00 p.m. to 6:15 p.m.: Second annual SchlitterRegatta boat build contest



Parking
Parking is FREE at Schlitterbahn!

Driving Directions
Schlitterbahn Kansas City is located off of I-435 and State Avenue in Kansas City, KS, approximately 15 miles west of downtown Kansas City, MO. Click here for a map of the area.

Other Information
Inclement weather, equipment problems or other unforeseen circumstances may affect the above schedule. The park will do its best to provide ride times and rides as listed. CANCELLATION POLICY: Refunds will not be given for this event. ACE cannot prorate fees for partial attendance of events. ADDITIONAL INFO: E-mail regional representative Paul Drabek for more information or if you have any questions about the event.